Doctor Blades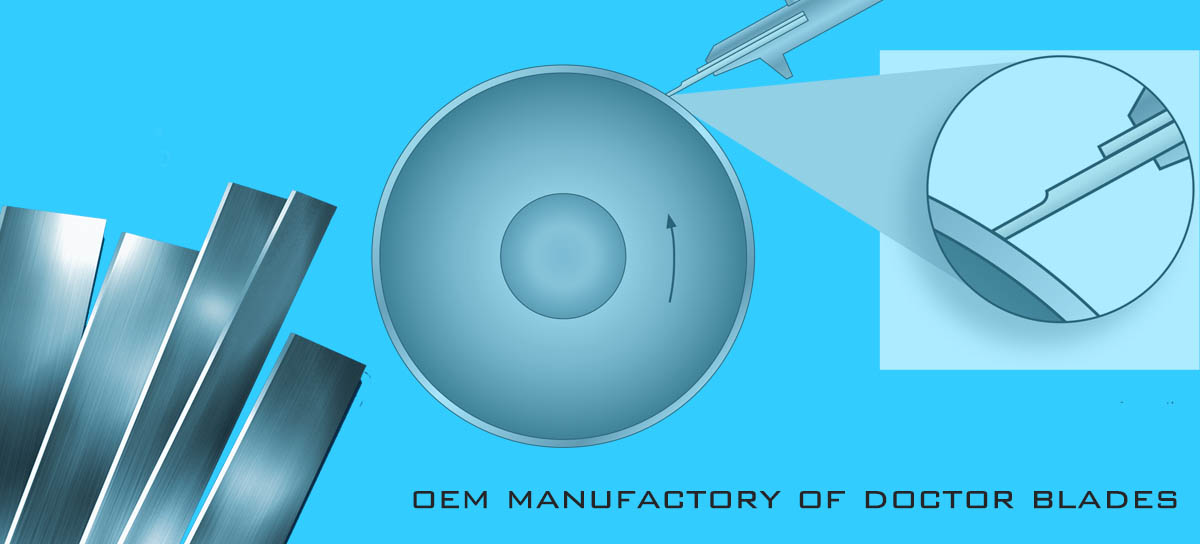 We are an OEM manufacturer of Doctor Blade manufacturer, with all common materials from metals to epoxies to carbon fibers available from our facilities in China.
We provides doctor blades that meets or exceeds our customer's expectations in terms of quality, responsiveness and innovation. In an effort to achieve our vision, we strive for continuous improvement. Our Doctor Blades are available in all different edge types, standard thicknesses and widths. They are supplied in 100 meter / 328 foot rolls in easy-to-use cassettes, or cut in lengths to meet your needs. The pre-ground blades have radius-ground edges, enhancing blade functionality. The blade and cylinders last longer than conventional blades. The pressure exerted by the blade on the cylinders is constant, eliminating uneven blade wear.
Polymers Doctor Blade

Advanced engineered polymers that are mainly used within the Flexographic industry. A very popular containment blade in chamber systems and within the tissue and corrugated industry.

Refined carbon Doctor Blade

Our 300 series times two—twice as many carbides/μm2. Wears down into much fi ner particles, causing less print complications and extending blade life. A high quality carbon steel, compared to other carbon steel blades.

Carbon Doctor Blade

The standard carbon steel used worldwide by printing houses. Unlike many of the low quality carbon steel on the market our 300 series has more carbides /μm2 in the steel microstructure.

Micro alloyed tool steel Blade

Special micro alloyed tool steel with increased hardness and ductility for improved wear resistance and superior blade life.

Stainless Doctor Blade

Enhanced rust resistance properties when water based inks are used. Performs well against fast oxidation of the blade tip and abrasive conditions. Produced with a refi ned particle microstructure and denser particle distribution, helping to protect against steel particle contamination of the inking system. Hardened stainless steel and heat treated. Improves doctor blade life compared to carbon steel.